Price will be increasing once we reach our next member milestone. Lock a lower price in forever before it's too late. The matrix is a fish tank. And you are the fish.
ALL MODERN
WEALTH CREATION
METHODS
E-commerce
Copywriting
Crypto
Fitness
Business
Content Creation
Stocks
Freelancing
A.I Skills

They failed. With our new independent platform, I can finally teach things I could never teach before - 100% uncensored.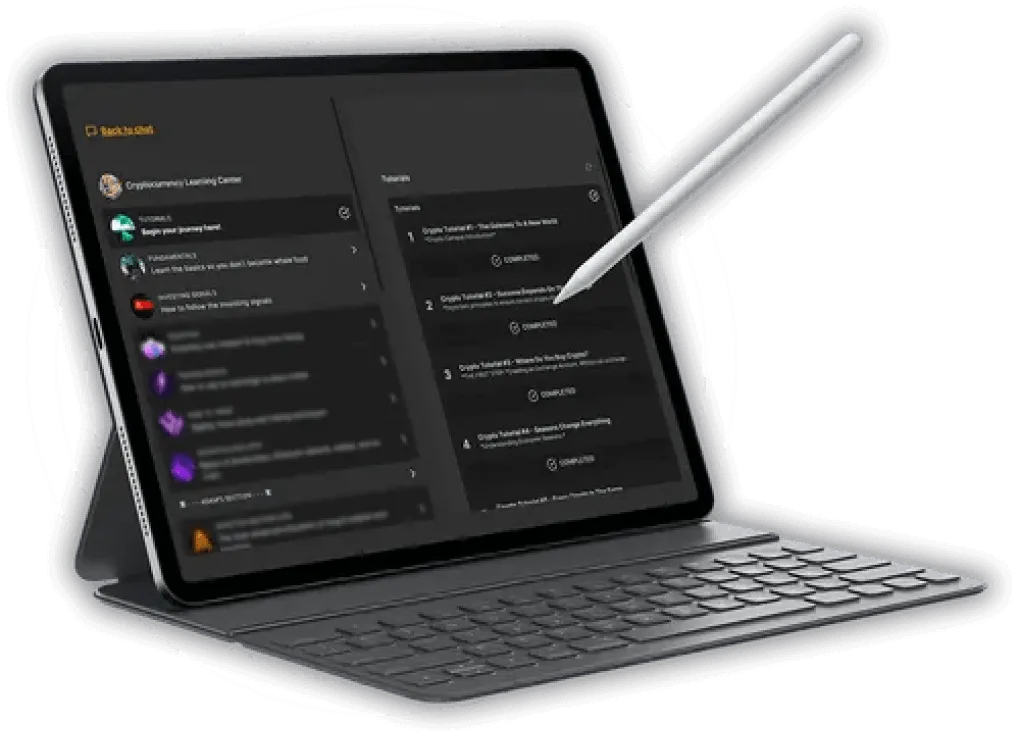 New App, New Lessons
World-class
custom built learning application
Scale from
Zero to $10k/month
as fast as possible
Master the skills you need to
maximize your income
Private Network
Celebrate your wins
with people who understand
Make
like-minded friends
on your journey
Network with
100,000+ people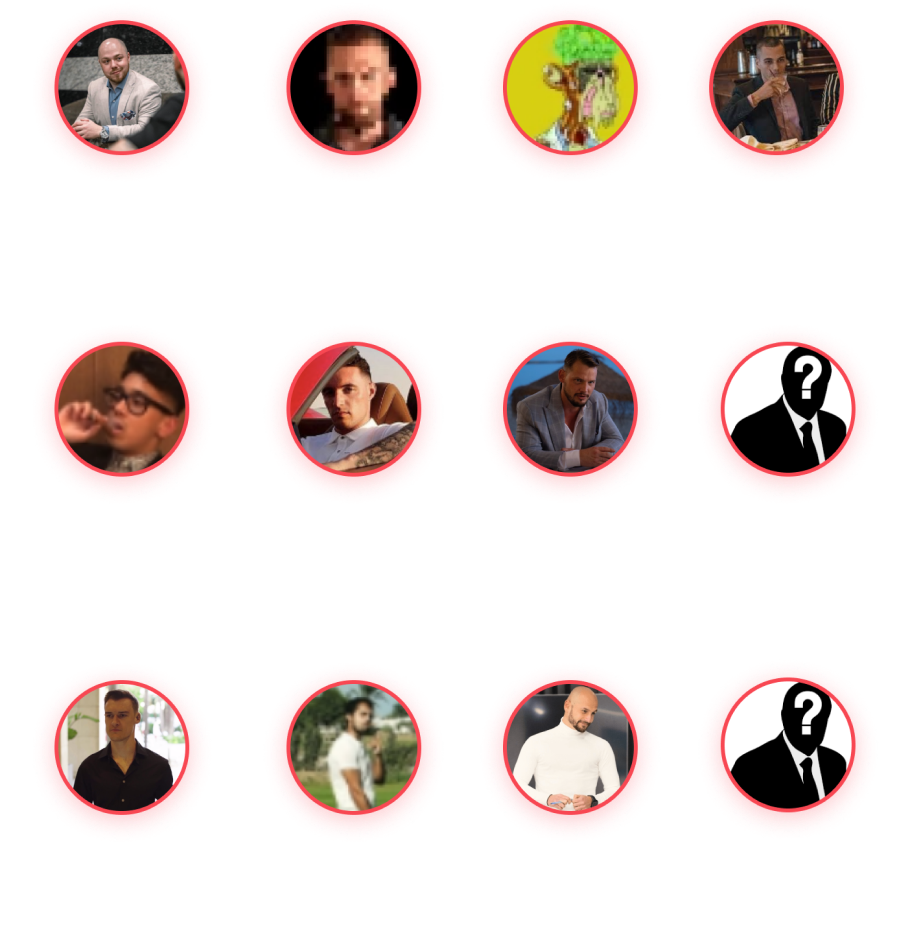 Access to Multimillionaires
Mentors are
hyper-successful
experts in their field
Get
mentored every step
of your journey
1-on-1 advice
from industry experts
ARE YOU READY TO ESCAPE?
Our modern, practical approach to teaching has led to tens of thousands of our students generating money from anywhere in the world
Business Mastery
Nox had $3,000 to his name when he joined Hustlers University...
He now generates $200,000/month as a business consultant

Freelancing

New revenue:
$60,000/60 days

Before joining Jordan made $100/day delivering packages. Since joining he has made $60,000 in just 60 days.

Crypto Investing

New revenue:
$40,000/month

Chess Master AC joined HU and now makes $40k+ every month trading crypto for 15 minutes daily.

Ecommerce

New revenue:
$115,000/5 months

Dana was working in construction but now makes hundreds of thousands of dollars with Ecom.

Marketing

New revenue:
$10,000/month

Jonathan teamed up with his brother & best friend to create their own Social Media Marketing Agency.
‍
The Marketing Campus helped them scale their agency to $10,000/month & move to Thailand together.

Copywriting

New revenue:
$10,000/month

Starting from ZERO when he joined, Frederico now lives in a mansion in Thailand with brothers from HU.

Stocks
After leaving the Army, Seth is now making an average of $1,000 per day trading stocks.

Marketing
Christian went from flipping burgers full-time...
To revolutionizing his life in 12 months, making a total of $500,000 working as a marketer inside Hustlers University.

E-Commerce

New revenue:
$66,000 in 3 months

In his first 3 months in Hustlers University, Burak reached over $60k in sales doing E-commerce.

Copywriting

New revenue:
$10,000/month

From being a student to losing all his savings, Belmin then joined HU and now makes $10k+ Copywriting.

Crypto Investing
New revenue:
$30,000/month

Ando joined the Crypto campus and has had a dramatic win rate in Crypto, generating $40k in 1 month.

Freelancing

New revenue:
$25,000/month

Alessio was able to scale his video agency to generate up to $25,000/month using the Freelancing Campus.

Copywriting

New revenue:
$30,000/month

From making only $560 a month in Morocco, Adnane joined HU and moved to Thailand.

Freelancing

New revenue:
$500,000/year

Using HU Alex scaled his 3D Animation Studio to generate $500,000 within 1 year.

Copywriting

New revenue:
$2,500/month

Micah plays varsity Basketball and makes $2.5k every month working after school.

Amazon FBA

Dan quit his 9-5 and earned $50,000 within 4 months of joining Hustlers University, giving him the freedom to train for Ironman Triathlons and 100 mile Ultramarathons.

Sales

New revenue:
$7,000/month

Brice earned $7,000 last month thanks to the Sales lessons he learned within the Marketing Campus

Freelancing

New revenue:
$3,000/month

After learning Video Editing and Freelancing in HU, Ted generates double his Country's monthly wage.

Copywriting

New revenue:
$45,000/18 months

Within 6 months of joining HU Earl was able to generate 2-3x the salary of doctors in his country.

Ecommerce
New revenue:
$9,000/2 months

In only 2 months of joining, Jacob generated almost $10k from his Ecommerce store.

Ecommerce

New revenue:
$15,000/month

After joining HU, Vuyo went from serving Sandwiches to making $15k per month.

Copywriting

New revenue:
$5,000/month

Since joining the Copywriting Campus Ardi has been able to build an income of over $5k per month.

Copywriting

From a restrictive finance job to landing a billion dollar defense contractor as a Freelancer. Orson now travels the world freely, and has a brotherhood of like-minded individuals who share a desire for competence and success.

Copywriting

New revenue:
$500,000/year

Austin went from working a 9-5 and is now his own boss, generating $6k/month with his skills.

Stocks

While being a full-time student and athlete, Nicolas spent his remaining time learning from the Stocks Campus… He has since scaled it to earn him $2k/month on the side.

Freelancing

Using what Danial learned in Hustlers University…He scaled his cleaning company to generate $35,000 a month.

Freelancing

After applying lessons from the Freelancing Campus…
‍
Bando earned $12,000 within 2 months of joining Hustlers University.

Freelancing

Through Hustlers University, Andrew learned to drastically upscale his lawn care business, hire new employees, and market himself professionally to potential clients...At only 18 years old, he is now earning $6,000/month.

Stocks

Within 5 months Filippo turned $25,000 into $85,000 thanks to the Stocks Campus

Copywriting

In just 2 months Matthew generated over $50,000 by using lessons taught inside of Hustlers University to run his Marketing Agency.

He recently successfully closed a deal with a large clothing brand company.

Copywriting

VeteranG used lessons from the Copywriting and Freelancing Campuses to generate multiple streams of income...
‍
He earned $90,000 in 4 months thanks to Hustlers University.

Ecommerce

Ryan turned his struggling Ecommerce store into a revenue powerhouse, heading for $500,000 by the end of the year.

Copywriting

From searching for work to becoming a sought-after strategic partner.

Thanks to Hustlers University, Ronan now earns over $7,000/month.

Business Mastery

After his first business failed, Terell found the knowledge he was missing inside Hustlers University.

Since joining he has generated $30,000 and now owns several different businesses in the solar niche, all in less than 5 months.

Copywriting

New revenue:
$5,000/month

Travis joined HU and within 4 months he was able to bring in $15,000 from Copywriting.

Copywriting

From a broke college dropout to CEO of his own marketing agency working with 8-figure clients...
‍
Shahraja enrolled his marketing team into Hustlers University to teach them Copywriting and dominate his industry.

Business Mastery

Hustlers University took Ramy's web design agency from $4,000/month to $12,000/month.

Freelancing

Using what Maktor learned in Hustlers University…He built up several income streams through Dropshipping, Amazon FBA and Freelancing.

Copywriting

He couldn't find a job after 4 years of college, but thanks to Hustlers University he doesn't have to worry about a 9-5 ever again.

Ecommerce

Garrau generated over $500,000 in revenue through Ecommerce within 1 year, and still continues finding value from Hustlers University.

Copywriting

Nikolai went from being homeless and learning copywriting out of his car… To earning $10k a month.

Freelancing

Milosh started a freelance agency upon joining Hustlers University…

After implementing lessons from the Freelancing Campus, he scaled it to generate $10k-$15k per month.

Ecommerce

Matteo learned how to run, scale, & monetize his business in the most efficient way thanks to Hustlers University…
‍
Within 3 months he generated $35,000 in revenue ($12,000 profit).

Ecommerce

Chihab dropped out of University and quit his part time job to go all-in on HU…

Within 5 weeks he generated €22,000 in revenue (€4,500 profit) through Ecommerce.

Crypto Investing
Using lessons in the Crypto Campus, Efrem was able to build his own crypto trading algorithm.

He traded his crypto portfolio from $1k to $10k within 2 months, and is earning passive income through selling his algo services.

Ecommerce
Sotiris started his Ecommerce Business after joining Hustlers University..

Last month he profited €7000, outpacing his Annual Earnings from 1 year ago in just one month.

Freelancing
After applying what Darith learned from the Freelancing Campus…
‍
He was able to increase his monthly earnings by 25% and now averages €20,000 a month as an IT freelancer.

Crypto Investing
Using what he learned in the Crypto Campus…Freeezy earned $15,000 in the past month.

WHAT YOU WILL LEARN
When a new technology revolutionizes an industry, HUSTLERS UNIVERSITY will be the first and only place to teach you how to use it.
E-Commerce
Sell profitable products online. Industry experts will train you to find winning products, create the perfect store, and generate traffic on your sites.
Copywriting
Master the art of selling with words. We'll give you an easy to follow guide on how to master the art of copywriting and secure a list of high-paying clients.
Stocks
Multiply your capital through the stock market. We'll train you to use technical analysis to find situations where there's a higher upside than the downside.
Freelancing
You'll learn how to get paid a premium price to complete simple tasks, And the most effective methods to build a list of loyal clients
Crypto Investing
Profit from the world's highest-performing assets. We'll focus on attacking crypto markets from 3 angles: Long-term, medium-term, and short-term.
Business & Finance
Master the fundamental skills of business. We'll teach you every skill the hyper successful entrepreneur of tomorrow needs to master.
UGC
Experts teach strategies to boost engagement, and generate income across platforms.

Ideal for influencers and marketers seeking online success.

Content Creation
We live in a digital world. There are websites worth more than skyscrapers. Videos worth more than houses. We will teach you how to create valuable digital assets and how to sell them. Welcome to the digital age.
New skills
We are constantly adding new skills and wealth creation methods that we couldn't previously disclose. Join Hustlers University and level up now.
Coming Soon: Social Media Marketing Trustpilot Reviews
365
•
Excellent | 4.8 YOU WILL GET
ACCESS TO
Step-by-step learning
You will get access to 100+ video courses and well-structured tutorials covering everything from the fundamentals of modern business to advanced niche money-making strategies.
Easy-to-follow
program for financial success
Quickly learn
high income skills
Learn the skills you need to
achieve your goals
Daily live sessions with millionaire coaches
Each of our coaches have made a minimum of $1M USD profit using the methods they teach inside of our curriculum.

They are hyper-motivated, experienced professionals who will provide you with organized coursework, daily new lessons and constant mentoring throughout your entrepreneurship.

They will guide you every step of your journey, from making your first dollar online to scaling to your first million by answering all of your questions and giving you personalized advice.
An exclusive community with 100k+ like-minded students
Our online community is a supportive, high-focus environment. Everyone is on the same mission: acquiring an abundance of wealth.
Network with
100,000+ people on the same mission
Make
like-minded friends
on your financial journey
Celebrate your wins
with people who will understand
ACHIEVE YOUR GOALS
Money-making is a skill. Like every other skill it can be learned, and the speed at which it is learned depends on your coaches and the learning environment you are taught in.

Our coaches know the business models they teach, they know what it takes to be profitable, and they are the first to identify and utilize new disruptive technologies and strategies whenever they appear.

THE REAL WORLD is the ultimate all-in-one learning platform guiding you from making your first dollar online to scaling into a multi-million dollar business.

There is no better place on the planet to learn how to make money online today.
OR DO NOTHING.
Go watch Netflix. Work a 9-5.
WARNING:
PRICE INCREASING SOON
LOCK-IN YOUR PRICE OF $49.99
The price will increase to $147 a month, it's your last chance.

Hundreds of thousands of students have already joined Hustlers University and are on their way to financial freedom. Join now before the price increases to $147 a month. Don't miss out on this opportunity. Frequently Asked Questions

How quickly will I make my money back?
It depends on how seriously you take Hustlers University.

But many students made their money back in a couple of weeks.

Note: Everything taught within Hustlers University is for education purposes only.
‍
It is up to each student to implement and do the work. The Hustlers University team doesn't guarantee any profits or financial success.
Do I need money once I'm inside Hustlers University?
Not necessarily.
‍
Once inside Hustlers University, many of our students chose copywriting and freelancing, which are businesses without money requirements, and saw great success!
Does my age really not matter?
No, but we encourage anyone under the age of 18 to consult a parent or guardian before signing up for HU.
‍
Instead of getting the newest video games just to find them boring in a week, you can join our community, start your business and shock your friends and family by becoming the kid who's leveling up in real life.
I know nothing about the skills you teach. Is it a problem?
Of course not.
‍
This is a mentoring program, and you are here to learn from us.
‍
Just follow our step-by-step lessons and guidance, and you will start a profitable business.
I don't have a lot of time avaliable, can I still apply?
The methods we teach are designed for rapid execution.
‍
So all you need is a minimum of 30 minutes a day to listen to your professors and apply what you've learned.
I live in X country. Is it a problem?
Not at all.
‍
At Hustlers University, we teach how to make money, so it doesn't matter where you are.
‍
Your location will only change the currency of your earnings.
Click the orange circle on the bottom right of your screen. Ask anything about Hustlers University to the Live Chat.